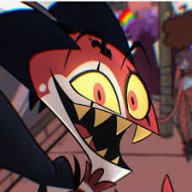 it's that time of year, i guess
All right get ready
mass ping time
@Hooded Pitohui
,
@Waluigi Time
,
@Homer Claus
,
@Arle Nadja
- Fun to play mafia and roleplay with. Many unforgettable moments have been made with you guys.
@Revin
- Really fun person, love seeing all the stuff you come up with!
@Reko Yabusame
,
@Roserade
,
@Ninja Squid
- Mad respect for what you guys have done for the site. I'd like to get to know you better, you seem like cool people.
Of course there are tons of other people I appreciate! I'm just tired and can't type any more lmao