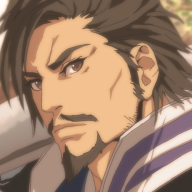 He is the one and only....
I think I know why Nintendo's doing this, notice how series like Pokemon aren't really popular or skyward sword wasn't? Or NSMBU? It's because it's burnt out. So Nintendo is trying to keep the series fresh.
I find it strange you deem Pokemon as "not really popular" but piece of trash Sword and Shield broke sales records while Pokemon has been stagnating as a series for a really long time, which makes me feel concerned for humanity! Gamers make for horrible boycotters and it seems like they don't give a care that these developers have been whittling content away while demanding more money. As my sister said, if Madden can get away with being an even more content-sapped and more exploitative disease masqueraded as game, Pokemon certainly can.