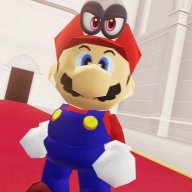 Plumbing my way into your hearts since 1985
I would like to metion that me

@Paper Goomba

have based this off of the killing games for this year. So give credit for the way this goes to

@Raihan

.

Before going on read this post! I know it's a long *** post but it's a long *** game this year.

Welcome Welcome One and all! To New Donk City!

We are excited to have you here! Currently as you can see we are in the plane. We won't be arriving in new donk however until July 1st. It's quite hard to find it you see, it's a freaking flying city, I mean, you know. FLYING! Now as you know my name is Pasta! I was your host in the first game of games but right now I'm just the flight attendant.

@Paper Goomba

character will be hosting this year. So.....Let's talk about the rules and how you can properly enjoy your stay! Now fi—-*Picks up phone* Uh huh, yep. WHAT! THIS IS AWEFUL! Uh, It seems in uh- order for us to land, we are going to have to land uh in new donk central square hehehe.

Alright now that story is over we are now going to discuss the rules, The game of Games is A Mafia type game but a little different to spice things up, Each day you will submit your actions onto this thread, once in the day, once in the night. @Paper Goomba will post the nitty gritty stuff like times. @Paper Goomba will be your host, and thus, I can join this year, Follow my example and others if your lost.



Rules


Day Night Cycle

The rules are *** simple. On the first day you cannot steal, nor kill. You may.

-Get a personal tour with the host.

-Find a house location

After day one on night one. Monsters will ruin the city. The host will then go to city hall if you need help. Pay the host well enough, and they may let you go on. (Note: There are many Host Controlled NPC's such as Pauline. or the master host NPC)

During the night the player may:

-Sleep

-Go Outside. (They are not allowed in the shop. Nor the City hall, they may not interact with NPC's either.

-Attempt to Kill another player, This is saying you attempt to battle such and such, you will have a battle monitored by the host, do note it is ultimately the host's decision who wins.

-Attempt to steal, You may attempt to steal from someone, it is a 50/50 chance you will be sucesfull, fail this, and the host can ping the asleep user. (Do note: You can only steal from someone who is asleep)

-Attempt to enter the sewers. If you do you will enter a Turn based combat battle, Which the host and me will discuss on a later date the stats.

During the second day and all other days after that you may:

- complete jobs by NPCs' requests and earn money

- buy stuff from the shop

- visit locations on the map

- talk to host-controlled NPCs (including Pauline, the main NPC)

-At the end of the day you must check in with the host to let them know your are ok for night to begin, due note that after an hour night will forcefully begin.

Age Requirement

Game Of Games is a miledly brutal and thus has an age requirement of

13 years or older, no exceptions, failure to cooperate will result in a ban from Game Of Games.


Map
Key: Purple Coins: NPC, Flags: POI'S
Other rules
You must submit your actions otherwise me and the boi's will do the coffin march with you in said coffin. I ain't kiddin. As well. Do not kill during the day.
Jobs
Alright now onto Jobs! You can talk to NPC's in order to get on there good side and get money. Each NPC has a different Request each day so try and do some each day.
You can also pay NPC's to do your will, if you pay enough money, they may spare you in the process of death.
Monstas
Alright, Monsters. They are the evil things crawling in the swears. There will be a new clan of them each day, each time you defeat one you will gain goodies, defeat the boss...and win a lot of dough, also, NPC's will never kill someone who has killed a boss monster within two days, but if someone kills someone who defeated a boss. They will go on their priority list. Though, monsters are tough and if your not careful, they will kill ya and each your burning corpse.
Rap up
Rap up....Well I think that bout covers it,
@Paper Goomba
can add something if he wants.
Game Of Games Season 2 will take place on:
Additional details:
Each day will last 48 hours, as will the night. If a player will be inactive for more than one day-night cycle, then they will automatically be eliminated from the game.
NPCs:
Goombuigi - The one who will introduce the players to New Donk City.
Pauline - The mayor of New Donk City, she will welcome you to the city, and all of the formal issues will be arranged and announced by her.
New Dinners - They will offer jobs for the players to complete.
Other NPCs - to be announced
If you have any other questions, feel free to ask!
Players:
Link327
King Boo (Has been Banned)
Ran Mitake
Magolor
Last edited: