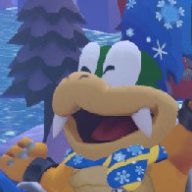 Cruel, composed and bland
Oh boy Rule 34 is gonna have a field day with Rabbid Rosalina

My bets are on Bowser as a supporting character of some sort. Unfortunately, spin off mostly have him as a taken over villain or as a minor villain/supporting character. The first game already did the former, so...