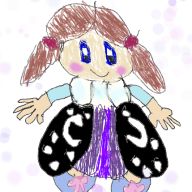 A bad vehicle choice for people who can't balance
2129: The Rainbow Magic books. They interpret Jack Frost as a bad guy, but ever since I saw Rise of the Guardians, I almost always assumed that Jack Frost was good, not evil.

2130: Moshi Monsters. To me, this online game is very boring. I once owned a 3DS game based off it, which like most licensed games, was a repetitive and very boring minigame collection. Thankfully, a year after I got it, I donated the game to my local Thrift Store. I also think the Glumps, the villains of the franchise, are very gross with their spitting of slime. Avoid this franchise if you can!