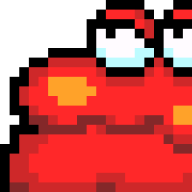 i luv my butiful space pricness
Aah, Krypteria. Believe me or not, I discovered it thanks to one of your posts here, and their song "Get The Hell Out Of My Way" has been replayed many a time since, I assure you. While I find the lyrics of that particular song to be a bit edgy, it was the unique melody that I couldn't get enough of. Though, as with any songs that I love, including the two I posted above, playing it so many times made me hate it eventually, lol.

Speaking of power metal, I used to listen to Man'o'war a lot. I know, that's like the lowest common denominator of the genre, but can you blame me? It's a good band, or so I thought last time I heard their songs.

Also, regarding Nightwish, I must say I'm only familiar with the stuff they did when Tarja, the lead singer, was still a part of them. Their rendition of Phantom of the Opera is sublime.
Last edited: