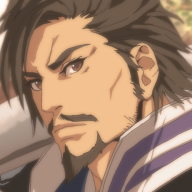 You're gonna need a pair of balls AND ovaries⚽
I think he's trying to invoked a defense of Luigi's Mansion 2 and included more generic criticisms, which yours can sometimes fall across. Indeed, people do seem to dislike Luigi's Mansion 2's structure more than the original Luigi's Mansion due to the restrictive, self-contained, check-listy, repetitive road-stop feel (like in Super Mario 64 and Super Mario Galaxy), like you're not really exploring a mansion despite both gameplay loops being quite linear, but more like going in-and-out, playing a more traditional Mario game, and not progressing through keys but by going from step 1 to step 2? If we could pry open "I did not find it fun", it's probably the game structure didn't jive well with "explore an unknown haunted mansion and discover secrets on your own". You can probably figure out why it such a structure works for Galaxy and not for Luigi's Mansion 2 if you do think about it. Me? I think I actually prefer Luigi's Mansion 2 way over Galaxy; it still retains the slow-paced feel of Luigi's Mansion, though Luigi's Mansion 3 and Odyssey are my favorite games in their series so far.

Honestly how I see Luigi's Mansion, I see a progression of games I enjoy more and more. Luigi's Mansion is good, Luigi's Mansion 2 is great, Luigi's Mansion 3 is even better, basically a mix of the first two where there's a reward at the end, a more "have a look around feel" but has elements from 2 being each room serving as a "world" and has a lot of gems to collect as well.

I don't think he's arguing that new necessarily means good, just trying to make an argument in defense of Luigi's Mansion 2 for being different yet still enjoyable and probably encouraging some experimentation, just as how you're not arguing that everything should be the same. Safe/experimental does run in a spectrum, after all; you've got New Super Mario Bros. and GCN Mario Parties in one end (as much as I love them), Mario Kart probably in the middle but leaning to stagnation, and Paper Mario: Sticker Star and Mario Party 9 in the other end.