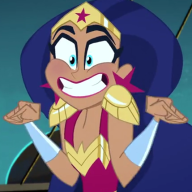 Please get me into Mario Kart
Super Mario RPG: Legend of the Seven Stars

Started the game for the first time and got up to and beat Mack.

Personally I'm finding it pretty average so far. It has the resemblance to Paper Mario 64 and is a clear predecessor to that game and the Mario RPGs as a whole. But within that formula pretty much all elements are the least positive of the Mario RPGs I've played. The graphics are definitely bad, coming from the SNES and unlike games such as Super Mario World, and Superstar Saga, the low quality doesn't really work very well or is like a "bad in a good way", it's just bad. The music is fine I guess but it could never hold a candle to the others I've played so far. The gameplay is quite like the others but it's very primitive compared to even Paper Mario 64 and Superstar Saga, and I'm not too much a fan of this battle system, it's much too hard and not very interesting. I was really not impressed when the game opened with Peach getting kidnapped yet again but once the original villains were introduced, that was good - at least the game has a few original characters including original villains. But again, the other Mario RPGs had far superior stories and a much wider selection of likeable characters in my opinion.

I'm still playing through and hoping the game gets better, but thus far it's my least favourite Mario RPG by a wide margin.