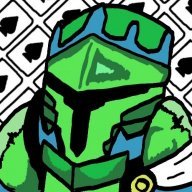 some Knights are better than others
Peni: "Hi! I see you are new here. My name is Peni! The official digital Triple Strike Academy help assistant and guide! I hope you have a wonderful time here and you make the most of it!
"Here at Triple Strike Academy, we would love you to make new friends and maybe enemies too!" *giggles* "Here is how you can do so:
Format
"
We demand, heehee, I mean, Encourage you to start every one of your posts with your character and location.
Rolecard Example
Bobby Swift - Homeroom.
"Keep in mind that if you RP as multiple characters, You need to give a Rolecard for each character. You can give any location on your Rolecard, as long as it is on school grounds.
You
"As a student here, We want you to be your fullest self! (you can play as any Original Character, but the only rule is you have to be a student. If, and only if you lack the Imagination to make your own character, just play as your favorite one from a TV series or Video game and give them a different name.)
(NPCs are not really NPCs, you could use students or teachers to make your arcs better.)
Rules
"We enforce all the basic rules, such as no godmodding, spam, etc. any of which will result in expulsion. In addition, these are the rules that result in detention:
-No skipping class/being late for class
-No swearing
-No Pda
-No inflicting physical harm on another student
"Detention consists of being locked in detention for 1-4 hours, depending on the rule broken.. You can still RP, you just have to stay in detention. Breaking out of detention will mean expulsion. (Knight here, personally, I encourage breaking the rules, as it would result in more interesting plot arcs.)
The only way to actually receive a detention is if another RP'er that is in the same room as you summons Prefect-bots
(or in other words, tattles on you.)
"That is about all, but do remember to do your best and have fun!"
=£======--Hi guys,
TheGreenKnight
here, just wanting to thank you guys for joining, this took a lot of hard work, and a lot of thought went into it. Any curios, just ask me. --=======£=
Last edited: