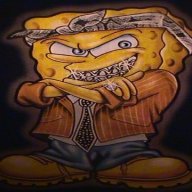 it's a pillow, it's a pet, it's a pillow pet.
Rules:
1: No Godmodding.
2: Absolutely no LEWD or NSFW stuff.
3: No swearing, please, people don't like it.
4: NO. RACIAL. SLURS.
5: You can use your own OC, just make sure there's no NSFW included in the OC. (Edited Rule)
6: Don't harass people because of their character.
7: You can choose only 4 characters, please don't pick everyone.
8: Don't instantly kill off the characters/ resurrect a dead character(s).
9: Have the Character speaking next to their dialogue. Like this -> Character Name: Dialouge (doesn't have to be in quotation marks but if you're very dedicated to roleplay then be my guest)
10: Pick your characters by commenting the name of the character in bold letters
like this
Characters: Mario, Luigi, Mushroom King, Princess Peach, Bowser, Koopa, Goombette, 7 GRAND DAD, Kung Fu Mari, Wario, Waluigi, Bomb-omb, King Bomb-omb, Giga Bowser, Warioman, Ashley and Red, Ice Climbers, Young Link, Link, Jimmy Neutron, Mickey Mouse, Johnny Bravo, Spongebob, Patrick, Squidward, Mr. Krabs, Sandy, Plankton, King Dedede, Kirby, Meta Knight, Chorus Kids, Banjo And Kazooie, Parappa, Goomba, Koopette, Bowser Jr, Wendy O Koopa, Morton Koopa, Larry Koopa, Ludwig Von Koopa, Iggy Koopa (best koopaling no questions), Roy Koopa, Karate Joe, Bandana Dee, Skull Kid, Sora, Cloud, Fox McCloud, James McCloud, Wolf, Falco, Krystal, Andross, Olimar, Ganondorf, Ganon Beast, Primid, Yellow Alloy, Blue Alloy, Red Alloy, Green Alloy, Gumball, Darwin, Pikachu, Ash, Eevee, Wigglytuff, Psyduck, Pichu, Betty Boop, Tom, Jerry, Reimu, Marisa, Cirno, Ben 10, Sans, Toad, Yoshi, Donkey Kong, Diddy Kong, Rambi, King K. Rool, Funky Kong, Cappy, Pauline, Cuphead, Mugman, Tabuu, Ryu, Ken, Akuma, Aku, Samurai Jack, Chowder, Clippy, Mung, Schnitzel, Panini, Daisy, Tatanga, Rosalina, Luma, Steve, Steven Universe, Peridot, Pearl, Amythest, Garnet, Spinel, Chun Li, Yakko, Wakko, Dot, Pinky, Brain, Mac, Bloo, Eduardo, Mr. Herriman, Wilt, Coco, Frankie, Phineas, Ferb, Candance, Perry, Dry Bones, Sonic, Tails, Knuckles, Amy, Shadow, Eggman, Gruntilda, Mumbo Jumbo, R.O.B, King Boo, Chill Bully, Mr. I, Alex, Villager, Iron Golem, Matt, Joker, Hero, Ness, Lucas, Masked Man, Ninten, Wii Fit Trainer, Zelda, Toon Zelda, Toon Shiek, Marth, Roy, Ike, Chrom, Lucina, Corrin, Byleth (plz don't kill me smash community), Crash Bandicoot, Isabelle, Tom Nook, K.K Slider, Samus, ZZS, Ridley, Dark Samus, Dry Bowser, Lakitu, Blarrgg, Goodfeathers, Slappy Squirrel, SMG4, Blossom, Bubbles, Buttercup, Mojo Jojo, Chain Chomp, Garfield, Odie, Jon Arbuckle, Squirtle, Ivysaur, Marshall, Raymond, Baby Mario, Baby Luigi, Baby Peach, Baby Daisy, Baby Rosalina, Baby Wario, Baby Waluigi, Baby Yoshi, Baby Donkey Kong, Scooby Doo, Shaggy, Velma, Daphine, Fred, Sheldon (Animal Crossing), Renée (Animal Crossing), Fox McCloud Jr (MY OC) and finally Diskun.
Banned Users: No one yet.
DM Me if you want me to add a new character, and sometimes, I might just add a new character/characters.
Dead Characters: No one yet.
Claimed Characters:
Mushroom King, Wakko, and Fox McCloud Jr claimed by kfc
Mario and Luigi claimed by
Babbo Natale Italiano
Yakko claimed by MightyMario
Elijah Guy, Bobby, Dri, and Sheldon Sign Claimed By

Elijah Guy
Suggested Characters:
Marshall (Animal Crossing) And Raymond (Also Animal Crossing) suggested by Waffle Dee
Last edited: