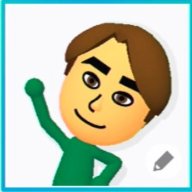 C-R-O-W-N-E-D Ruler Supreme
(It should go without saying that you should respect others' opinions here.)

Rosalina. She blasted onto the scene in 2007 as a very major character in Super Mario Galaxy and since then has been in a total of... two other main line games in person, once as a random appearance as a callback to her first appearance, and the other as unlockable post-game content. She's appeared in plenty of spin-offs like Party, Kart, sports games, and even a half-cameo thing as Rabbid Rosalina (I'm legitimately unsure how to gauge that one. Third party? Full appearance? Reference?). She even landed a spot in Super Smash Bros. as a Fighter. But with Mario + Rabbids: Sparks of Hope releasing in October, Rabbid Rosalina made me wonder what many have asked: Is all this attention really that necessary?

Myself, I think I enjoy her appearances because Galaxy holds a special place in my heart as my first REAL-up-to-date video game (at the time) but I think she could certainly use more appearances in main lines games to keep from being a modern Daisy.