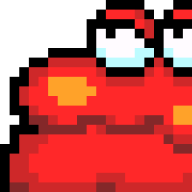 i luv my butiful space pricness
There's so much wrong with Yoshi himself in Super Mario Sunshine that he might just be the most overly complicated game mechanic I've seen in a Mario game. I'm happy only that one level (largely) requires using him.

•Why do you have to bring him fruit everytime you need him to hatch? Can't you just, like, hit the egg or something?
•Why are you forced to bring him a specific type of fruit at random when there's virtually no difference between the types of fruit?
•As if the requisites for getting to ride Yoshi weren't a tedious enough process in itself, why is the fruit usually placed so far away from him?
•Why do you have to keep eating fruit so Yoshi doesn't die?
•Why does only one level make use of his ability to turn enemies into platforms? Why is that a thing in the first place?
•WHY DOES HE DIE IN SWIMMABLE WATER? (the point that he is made of paint is a bunch of nonsense because he isn't vulnerable to water otherwise)
•Why can't you play as green yosh without glitches

In Super Mario Galaxy 2, you just find him, you break him out of his egg, giddy up, and boom now you can eat enemies and flutter jump at zero expenses other than getting hit. Sunshine on the other hand makes you jump so many unecessary hoops only for you to potentially lose him in some unfair circumstance. At least you can spin jump and triple jump with him.
Last edited: