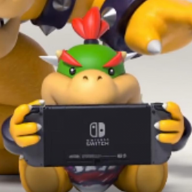 Just like the first one, except better.
Been thinking about the hilarious downgrade Grand Stars got between the Galaxy games and Mario Kart Tour. In their original appearance they were the most-sought-after collectible, and were the biggest power source for the hub spacecraft and for Bowser's strongholds. Both games are beaten by grabbing a Grand Star. Now you just get them thrown at you left and right for mundane tasks like "do a rocket start" or "perform a slipstream" lmao
I thought of this too. It takes like, what, 6 grand stars to power the Observatory enough to go to the center of the universe? By this point Rosalina has enough grand stars to make a whole new universe. Power stars would've been a better reward.