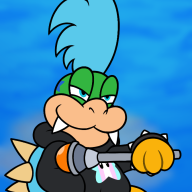 The littlest of Timothys.
Essentially the best showcase quality possible on YouTube.HDR provides a greater dynamic range and overall better colour for videos. This will not make any d...
youtu.be
That's not the original song but it is Edge of Destiny, which is only one of the best GD levels in recent times.