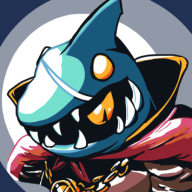 Do You Ever Yearn For The Soft Touch Of A Pancake
Core 'Shroom Staff
Attention all, in light of the recent resurgence in activity in The Glitz Pit, also known as the Mafia Board for those who still do not know what goes on here (it's okay if you don't I forgiv-), the local moderators of this board: me, myself, and I, have decided that, we simply cannot allow such fun to occur any longer.
Mafia? Being played?
On the forums???
Without
a lengthy, useless
"constitution"?????????????
This will not do at all. Henceforth, we will be reviving the
Mafia Hosts Guild
,
restarting
the Mafia schedule, and
reinstating
the constitution of the Mafia Hosts Guild, with some added amendments as drawn by new applicants. It is time to return to our roots, trenched in needless dark green tape, for this new, blossoming era of self importance and ego inflating.
All who wish to be part of the Mafia Hosts Guild must fill out the following application, and post it in this thread!
APPLICATIONS ARE ONLY BEING ACCEPTED UNTIL !!!!!!!!! HURRY!!!!
MAFIA HOSTS GUILD REVIVAL APPLICATION (REAL) (LEGIT)

1. Your username

(does not have to exist)

2. Your contributions to Marioboards Mafias (also does not have to exist)

three. Any thoughts on who might be sus? 4.1

Write an amendment to the Mafia Host Guild constitution, which must be observed by all Mafia Hosts, Mafia Players, and Mafia Hosts Guild members. Please be as useless as possible.

4.2

Design a role for use in the Mafia Roles list. Additional points will be earned for esoteric bullshit that only applies to one game.

5.

On a scale of ten to 10, how likely is it that you are filling out this application for dark green stars and/or rectangle under your name? No lying, please.

6.

All Mafia Hosts Guild members must watch this video in full:

https://www.youtube.com/watch?v=GMGknUmLADY

. Thoughts?

6.5

By the power of the ancient Mafia Ambassador's soul, do you promise to live, breathe, eat, drink, SUSTAIN yourself with Mafia for the rest of time and never participate in a killing game or other roleplays ever again????

Choose 1: YES or YES
The New Mafia Hosts guild thanks you for your time. Peace, and happy scumhunting.