I gotta go with Kirby: Nightmare in Dream Land being inferior to the original Kirby's Adventure, personally. As weird as it sounds, the biggest problem I've got with Nightmare in Dream Land is that it's
too easy
compared to the original. I know it seems silly since we're talking about Kirby here, but it genuinely is easier than the original NES game. Think it might be because they had to adjust the level designs a bit to account for the smaller resolution of the GBA vs the NES (256x240 on the NES vs 240x160 on the GBA).
And then I gotta bring up the graphics. Sure, the GBA is objectively more powerful than the NES (obviously, 32-bit system vs 8-bit system) and Nightmare has more detailed graphics than Adventure, but it unfortunately misses some important visual details from the original. Namely, just like in probably every sidescrolling platformer, the game has random platforms strewn throughout the levels, and in the original NES version, they did them like this: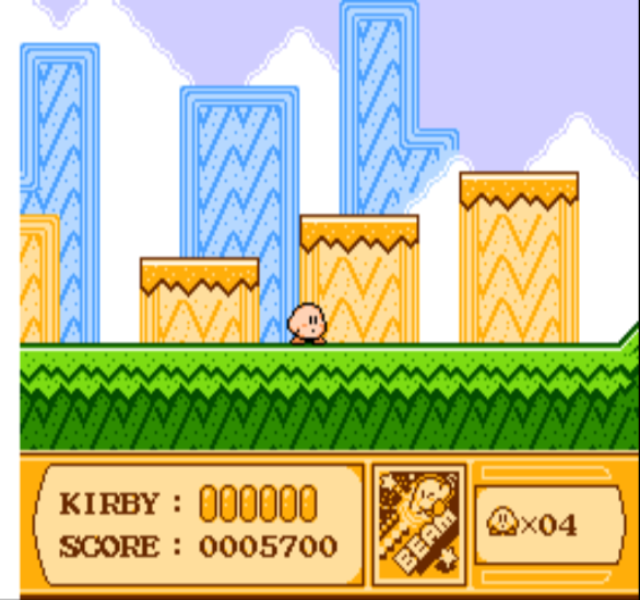 They made it look like they're actually part of the level's 'world' (for lack of a better term) by having them connected to background elements, but the GBA version did them like this: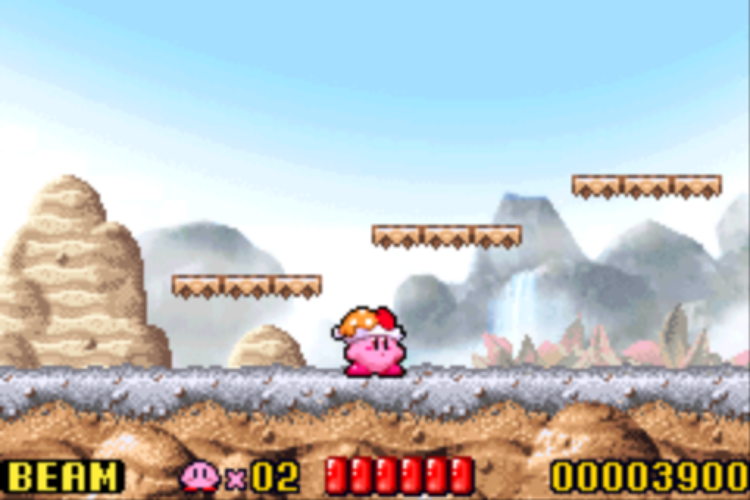 They removed the background elements that made the platforms feel like they were actually part of the game world and now you just have completely random and pointless platforms. Yeah it's accurate to the level
design
but you lose the aesthetic part of it.
And finally (and what really got my goat when I played Nightmare for the first time), they changed the effect of Butter Building from the really cool pseudo 3D rotating towers like this:
Into just...fog that fades away. Really showing off the GBA's power there.