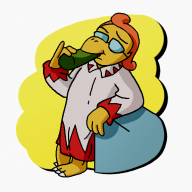 kero?
Chat Administrator
Core 'Shroom Staff
Awards Committee
Through the power of Porple telling us that we already can change them, we are now opening the opportunity to swap out our set of emojis on our Discord server! For a while now this has been percolating in discussions here and there, but now we're doing it!
This is what we currently have:
There are also currently no animated emoji for you capitalists.
Please tell us which of these current emojis you would like to see stay, which you want to see go, and please suggest any emojis you could see being fun and useful! To make this easier, if possible, post your suggested images at a maximum size of 256kb, and will be resized to 32x32.