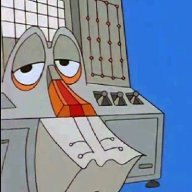 Master of Dimensions, Pleaser of Crowds
I know it wasn't directed at me, but I think I can answer that question since that is very much a mindset I share. Personally I feel I've outgrown my ability to get into new game universes, for some reason. I fixated on Mario at such an early age and even with series like Smash, I played because it had Mario characters & stages. Every time I've tried an RPG from another series it's felt weird and foreign to me, and I never got into it. Other than that most of the games I've gotten into outside Mario have been related to non-gaming franchises like SpongeBob, and stem entirely from my fondness of the original media it came from.

I can easily enjoy new movies and I'd say my movie pallet is far more varied, but I've just never been able to get into non-Mario games for years.