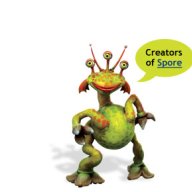 (she/her) actual spore creature
harry potter and the philosophers stone (on pc), the second time this year and also the second time ever! this time however i 100% it! not...
entirely
legit but ill get on detail in the post itself
so ignoring how it does a terrible job of adapting the books (for one, more than halfway through the game youre only at halloween, and then a few minutes after that its suddenly christmas, and then the game just speedruns through the rest of the shcool year for some reason!) its an enjoyable little game though Quite Flawed. the controls are incredibly clunky - you cant strafe, besides specific fights at three points in the game, you cant aim your wand while walking, and the aiming in general is just awful.. the vast majority on the time i relied on using my keys to aim because trying to control it with the mouse actually feels like trying to move the camera with the mouse in rayman 3 i just realised. so basically Bad and it keeps going up and down when i dont want it to
ANOTHER terrible bad AWFUL thing is trying to actually 100% it. this playthrough was a bit more stressful than id like because.. if you miss a card somewhere You Cant Get Back and just get it. youre stuck like this. and i did get stuck at one point and cried! and complained about it in another thread here before realising
debug mode
existed... i used it to clip through a door and just get the card but its terrible i had to rely on that at all. bad terrible level design. thakn GOD the latter two games of the trilogy fix this
normally its not much of an issue because the secrets are pretty easy to find if you look hard enough but some secrets are just stupid obscure as HELL. i can think of two or three like this. theres a random stained glass window in the lumos challenge that looks no different from any other ones and yet its a SECRET and it leads to a card thats so STUPID!!! normally you can tell what specific paintings/windows/etc are secret but here its not communicated at all???????
generally i think the game does secrets pretty well though!! theres a lot of them scattered throughout hogwarts in the actual levels, occacionally theres even secrets within secrets! and again theyre pretty easy to find if you got a habit of hovering your wand over every slightly suspicious looking spot LMAO. the secrets in hogwarts itself are pretty interesting too with having whole rooms that are mostly there for some immersion(?) and.. some beans with the secrets i guess.
Yeah so thats another problem with the secerts - the fact that the vast majority of them just get you some beans in a game where your beans are already aplenty. it just feels kinda pointless. some secrets feel stupid elaborate and all you get out of them is like, 4 beans and it kinda sucks
and oh yeah some stuff it does is stupid. the game really likes throwing whole bunches gnomes at you which are annoying cause theyre hard to hit with the clunky controls and also i hate their voices LMAO same for pixies though theyre not as frequent. theres also two or so instances of peeves fights and theyre not fun either, hes also hard to hit and takes like a quarter of your hp if you graze him and its just doesnt have much of a reason to be here
and oh! the fights! the final portion of the game is ? ok? i had much less trouble than in my last playtrhough in april (apparently it was april) at least! however trying to make fluffy sleep was just tedious even if i
knew
what to do. and the quirrel fight itself.. so the first part with sliding blocks is a bit too actiony and its not well designed for a game with controls Like That. the second part was ok
theres not much you do outside of clunky platforming and some mild puzzle solving. little to no side content besides quidditch. and thats pretty interesting.. unlike hp2 you have free flight in quidditch matches and on the first one (of the two) in the game it took me so ridiculously fast to get the snitch LMAO i think its pretty neat! hp2 does quidditch matches by setting you on a path following the switch and you have to fend off the other ... catcher guy and the occacional obstacle. its easier so im not actually sure which style i prefer! (hp3 does quidditch matches by having you watch a singular cutscene and thats it you dont get to play them)
and OH MY GOD i just remembered you cant skip ANY cutscenes this is TERRIBLE
lets move onto pure positives. god it actually looks so unreasonably pretty for a 2001 game??? its REALLY good at outside enviroments, and i think theres even more of them than hp2 has which is a positive! fireseed caves are my favorite part of the game because of how pretty it is and also i adore the.. sfx the fireseeds make
(ignore the glitchy textures in some of the screenshots, transparency just keeps bugging when i tab out and i tab out a LOT)
the music is pretty good too im a big fan! no wonder they kept reusing it for... not just the first three games but i remember hearing some of it in order of the phoenix which is an entirely different gameplay style and everything! thats nuts!
overall its really clunky but enjoyable enough, though trying to collect every card will show some major flaws. the later games would improve on what it does SO much leaidng to chamber of secrets honsetly being one of my favorite games of all time!! ill get to another playthrough of it soon enough as well