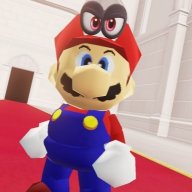 I will become the strongest
Welp, everyone else has shroom threads. So will I! My past scores will be posted here and you yes YOU! Can request something for me to review!
Scores:
Super Mario Kart|6/10
Mario Kart 64|8/10
Current:
Mario Kart DS
Queue:
1. Mario Kart 7
2. Mario Kart 8
3. Mario Kart Tour
4. [Suprise Game]
5. Paper Mario: The Origami King.
6. The killing game thread. Because it's had so much work put into it I feel it's worthy of review.
7. Power Master 1
Last edited: