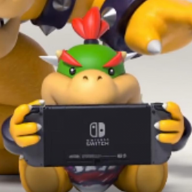 Just like the first one, except better.
You found a magic lamp with a genie in it... but the genie is magical Miyamoto! You get three wishes, but they must pertain to the Mario series in some way.

Your options include, but are not limited to:
- making a new game
- changing something about an old game or getting rid of it completely
- making an existing thing canon/non-canon
- making your OC or headcanon a reality
- asking any question about the Marioverse
- getting free Mario games

Anything goes, as long as it's related to Mario! What would you wish into reality for the Marioverse?