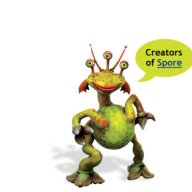 (she/her) actual spore creature
we have a lot here this time and even a ton of spore!
i thought about the minecraft track, dragon fish, and suddenly realised i wanted to draw . a dragon fish
to make sure it was Authentic i also was listening to the song itself and took the color scheme from guardians as well
actual plush i have, sold as a generic dinosaur plushie iirc. i love him
bunch + a better remake of like the oldest creature i have saved
this wouldnt really be possible as an actual costume in rayman legends cause of the hat being too wide and the lack of sleeves but wahtever!
sometimes i make pig puns drawings. anyway heres pigeon
more flight rising fanart ???? a mix of breeds because i seem to keep getting spirals and bogsneaks on what flight rising breed are oyu quizzes
now spiral coatl for no reason other than the fact that i remembered i drew a spiral and bogsneak mix back in 2017 as well as a few others including this one
this fella
meeting with an all new world. i tried to have something inteersting and then didnt manage to again
i started doodling something in paint while looking for rayman 3 music then realised i ctually really liked how it was turning out so i dragged it over to paint.ne to finish it and im really happy with it
this dude from the spore dump earlier? get ready for their space outfit. which is an edgy teenage phase.
these i was playing through creature stage with by only eating eggs (and fruit yea). it was pretty dam fun!
im bored so im hecking around with spores launch states. heres another one from the hidden cell editor
as well as a land vehicle with air and water vehicle parts because i was given the power to do that
ok not perfect but an attempt at replicating how the rayed man in that lil cutscene looked
might reanimate it entirely with globox someday but for now thisll do
found this drawing from october 2014 of a supposed fakemon i just never finished. now this doesnt have to be a fakemon at all! they can just be a Fella
might heck around and start remaking at least some of the rayman 3 creatures in spore

so heres

https://raymanpc.com/wiki/en/Bonton

im genuinely kinda impressed with how it turned out
this dude i actually SKETCHED OUT first (Wow!!!!)
i just started by picking three random base parts and then kept going and ended up with like. the best spaceship ive done ever?
i just started another playthrough yesterday cause i really really wanted to and there was no one to stop me. i dunno what archetype im going with im just winging it
oh fourth page??