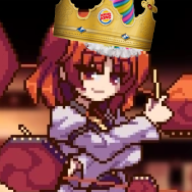 Live your life according to your rhythm!
Forum Moderator
Chat Operator
Core 'Shroom Staff
Awards Committee
TheFlameChomp said:

I agree with this, along with keeping item articles, though I don't see an issue with having pages on recurring bosses such as Master Hand and Crazy Hand.
I'm fine with keeping Master Hand and Crazy Hand as their own articles, it's mostly the one-time SSE bosses I'm thinking of merging.