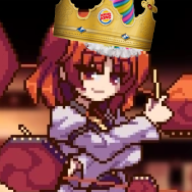 Live your life according to your rhythm!
Forum Moderator
Chat Operator
Core 'Shroom Staff
Awards Committee
So, this grew out of a discord discussion brought up by Time Turner. Basically, our smash coverage is... ridiculously extensive. A bit out of hand, perhaps, for how much of that game is Mario vs. how much isn't - mainly in how every character's special move has a separate article, even those who have nothing to do with Mario otherwise. It's not really a proper crossover, compared to things like Mario & Sonic, but at the same time it's clearly more than a guest appearance or a cameo.

One thing I suggested was making Smash a special case and moderately condensing the coverage. This would make it treated differently from a crossover, guest appearance, or cameo, so we thought it would be a good idea to bring up the idea on the collaborations board before doing anything else.

Thoughts?