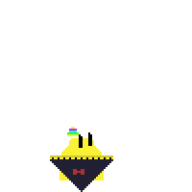 Bullet Bill
Wiki Patroller
Former 'Shroom Staff
Buying the Switch full price just for a fix joy con drift fix is beyond confusing and dumb.
Imagine having to buy a Xbox 360 full price just to get a Red Ring Of Death fix.
The issue isn't being fixed here, nor is that how it is advertised.
Either way, this seems to be a Switch that's way too expensive with a slightly better screen. Doesn't actually fix the console actual problems.