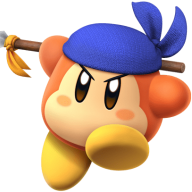 Power Star
Awards Committee
Speaking of which, what is Dry Bowser's relationship to Bowser? Are they confirmed to be different people?
Island Tour says yes, NSMB and MP10 say no. Conflicting reports here.
My personal headcanon is that, after NSMB, Kamek saw the potential in a skeletal Bowser and created a species of skeletal Bowser clones (with the Island Tour one being one of them).