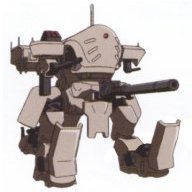 Middle Eastern Federation
ATTENTION: DO NOT REPLY TO THIS QUESTION ANYMORE, GO TO THE LATEST PAGE FOR THE LATEST TOPIC!!

Horay, it's another thread about a sequal to the SSB series, but this one is different. I'll be giving my suggestions instead of everybody giving their.

This is how it's going to work: instead of telling you everything, I'm going to tell you them in parts. There are several catagories and they are each series. Each one is split into three sub-catagories which are, items, character, and stage. They will go in that order. I'll say the [sub-]catagory then you will all discuss upon that only. Once I see the flow of discussing going low, there no more to discuss about, or there is no post for 3 bisuness days then I'll change the topic to the next character or stage (the items I will present them all at once per series).

Alright, let's start...... WAIT before we discuss about this stuff, here's a question I will like you to answer:

What should the fourth game of SSB should be called?
1. SSB War
2. SSB Battle
3. SSB Zero
4. SSB FIGHT!!
5. SSB Riot
6. SSB Fray
7. SSB X
8. SSB 4
9. Other (your suggestions)

Personally all of them are good, but I want to hear what you think...