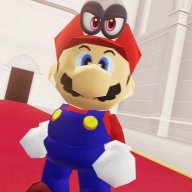 Plumbing my way into your hearts since 1985
Well I suppose I'll start the discussion.

I think Pokémon let's go is an excellent game. I think the reason they remade the Gen 1 games was probably so they could try out something new. I like how you can take all of your Pokémon with you anywhere you go. I would like to be able to sort my Pokémon into boxes but it's still a nice improvement. The textures look nice and are easy on the eyes. The catching mechanic is good. EV training is actually possible but it's completely optional so that's nice. This game I really enjoy. I don't think many people appreciate this game especially since sword and Sheild were a flop and people are to busy hating on that game.

But yeah.