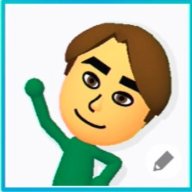 I'm not here right now... I'll be back in a bit.
…
…
…
… restrooms are down the hall on the left, exit's down that way, good day to you.
… what? You're here to… sign-up? Huh. Oookay then. Welcome to the Magolor Games, where you will be competing with other users across the Super Mario Boards in random games chosen, well, at random. Will you be racing in Waluigi Stadium in Mario Kart Double Dash!!? Or perhaps playing Study Fall in Mario Party DS? Or even competing against Master Hand in Final Destination?! Who knows. I certainly don't. Just… head in there and have fun, or, whatever.
Welcome, welcome, one and all! Welcome to the Magolor Games, also known as the M games, or MG! I hope you guys have a great time here! Of course, like any other game, you must know the rules before starting! (Well, I guess there are some exceptions) So, here's how it works! Throughout the week, I will announce what the Nintendo console, game, and minigame/mission/course/whatever-else-we-may-use is! Once all this information is announced, you compete in that game and send me a picture of your time/record.
Everything must be submitted before Sunday of that week!
Anything turned in late will be disqualified! After all records of the week are turned in, I will announce the winner here! Also, remember, there are no sign-ups or prizes. If you have an idea for a game I may have missed, please let me know so I can add it!
If you have any questions at all, don't hesitate to ask!
I've got lists, lists, and here we have a few lists, as well as a couple lists.
NES
SNES
Nintendo 64
Nintendo Gamecube
Wii
Wii U
Nintendo Switch
Gameboy
DS
3DS
(Games will be added at a later time)
Last edited: