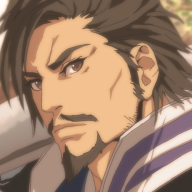 He is the one and only....
IDK they got a professional tennis player on board with high quality CGI puppet that lost to it. They tried hyping it all right.

Sure spin-off stuff is smaller but they're still profitable enough? Nintendo games do have high production values but it never seems to be quite the same as the so-called tumple argh games. I wish I can get an accurate estimation of production costs for Nintendo games, it'll give me a lot of perspective.