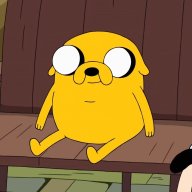 "Down here, there's no room for you!"
Ok, so I know everyone who uses Joycons went through this at least once.

I already did a thread about this, but at the time, I thought I was the only one encountering this issue. So I made this thread not because I'm asking for help, but I think it's time we discussed the drifting, if there is a way to fix the issue or why it occurs, etc.

Now I don't know if this thread should be in the Helpdesk forum, maybe I should've put it in "video games", so tell me if I should do that.

But yeah, the issue is occurring to me a lot, making it practically impossible to play in handheld mode. Thank god Pro Controllers exist, as I have two of them.

Do you have anything to say? Have you ever encountered the issue? Do you know of a way to fix it?