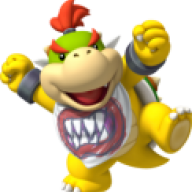 I am the REAL Bowser Koopa Jr.
I was searching forums for ideas on replacements (or sequels/improvements) for the NSMB series, but all I found were complaints and no game ideas. I have a the base of a game called
Super Mario 2.0
, although if you post a good game idea, I may try to give the idea to Nintendo. So, any good ideas?
-Bowser Jr.