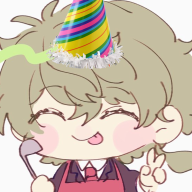 miss sara it seems i'm stuck on marioboards.com
Wiki Administrator
Chat Administrator
Awards Committee
Former 'Shroom Staff
I know this has been brought up in the past, but no action has been taken about it (I don't think the previous threads agreed on anything, but they also weren't heavily sided one way or the other? Maybe more support for removing it, but). I don't expect this to automatically get the schedule removed if people vote in favor of doing so, but I'd like it if the MHG would consider it.

I don't think there's really a need for a schedule anymore, and I still stand by the view that it needlessly clogs things up. I don't see why removing the schedule would suddenly create a problem; the argument of "but I want to play every Mafia game, and if they're all going at once, it'll be hard to keep up" doesn't really seem that good. What people seem to be forgetting is that every Mafia game will, regardless of whether or not there's a schedule, take time to prepare roles and gather players and whatnot.

The schedule makes it harder for Mafia games to advance to a playable state, since people will sometimes change their minds about hosting in the 6-month or so lull between when their game gets added and when it's time to finally host it; this goes back to my point about it needlessly clogging things up, since having games that go into preparation hell just to be unceremoniously canceled just makes things slower and slower. There's also no real reason for games that are ready and have been ready for months to be unable to start just because the schedule is taking ages to advance.

I hope this covers everything; it's a bit late and I can't really think of anything else to address, so! Feel free to point out anything else in the thread, though, and I'll try to get to it!

I'm running the poll here for 14 days, which'll hopefully be enough time. If it isn't, you should probably point that out too so I can get to it.