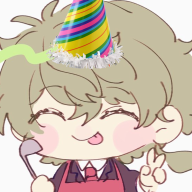 miss sara it seems i'm stuck on marioboards.com
Wiki Administrator
Chat Administrator
Awards Committee
Former 'Shroom Staff
Turboo said:

What you seem to not be getting is that we've already said many times that there will probably not be a flood of mafias at once; people still seem to have trouble keeping up with mafias even with the four-game limit, and keeping the limit would basically be like keeping the schedule altogether, so...

Having to go through a system of contacting Smasher or someone to let them know that you're ready to start your mafia ASAP sounds like a pain compared to just letting go of it altogether. What if there's already four mafias that are completely ready? Isn't the whole thing just glorified line-cutting?

We're already having rough patches with the schedule system due to the way it works, so how would this make it worse (from what I'm seeing, the biggest problems could be avoided by common sense, and having a more open system would probably be beneficial)?
This is what I posted earlier about the schedule rework thing (this was before you went in-depth, but it seems to be what I thought you were describing), and I think it still applies. I'm not really thrilled with it, since I just don't see the point of it. You'll still have to wait for games to finish, and host update schedules can vary.