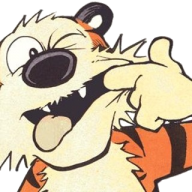 Tucayo
Retired Wiki Staff
Former 'Shroom Staff
Some of you may know the
'Shroom Spotlight project
, but for those who don't, I'll quickly explain what it is.
This project was created a couple of years ago as a way to collaborate to the wiki, focusing on improving some specific articles over the course of a month. However, some time ago, the project fell into inactivity. It was until some weeks ago that it was proposed we revamped the project, and revamp it we will.
Over the course of the next week, you will be seeing changes in this project, the first one being the introduction of a new manager,
YoshiKong

. We are confident YoshiKong is the best man for this job, and it will be great to collaborate with him to return this project to the spotlight (sorry, couldn't resist).
Without further ado, I want to welcome and congratulate YoshiKong, and to tell you to stay tuned for further updates on the project.