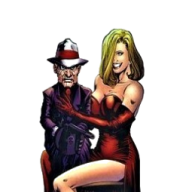 That's what I call hamburgers
Retired Wiki Staff
Former 'Shroom Staff
Doofenshmirtz Evil said:

Brother Love said:

Leonyx said:

YoshiGo99 said:

Ya! Or a Wiggler partner, but I won't thing they will have one

I'd love a Wiggler partner. That would make for some interesting story.

But what would his powers be

Maybe he/she could grow flowers and carrots like the wiggler boss in BIS, or perhaps could turn red with a charge attack.
I don't know Brother Doofenshmirtz Evil, Inc. seems like a stretch