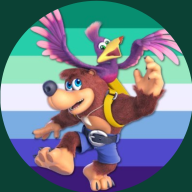 Back after a long break :)
WARNING: Proceed with caution. This post reveals major spoilers for the games Undertale, Deltarune and Super Paper Mario. ALL of these games are best (if not only) enjoyed when playing them without knowledge of the plot twists etc. So, if you haven't played these games, shoo. Off you go.


Recently, I've been obsessing over Undertale / Deltarune, and I noticed something very strange. It seemed, as if Toby Fox, the creator of UT / DR, got really inspired by Super Paper Mario. Think about it.
Here's a list of similarities between these games. All the points refer to Undertale's and Super Paper Mario's similarities, unless specified otherwise.


-Let's start with the most obvious one: Both games are RPG games, which stray off from your basic conventional RPG you'd expect.

-Near the beginning of both games, a female figure comes to help you out. Also, both of these figures' names are a pun on words like "tip" and "tutorial". (Tippi & Asgore)

-Both of these female figures were once in love with the major antagonist of the game. (Tippi & Count Bleck / Toriel & Asgore)

-Both major antagonists get betrayed at the end, and are revealed to not be the true antagonists. Also, it isn't their deepest desire to harm you, they simply see it as too late to spare you. (Count Bleck & Asgore)

-Both games feature a greedy pigtailed spider girl, which has something to do with money (and debt). (Mimi & Muffet)

-Both games feature mysterious purple (and horrifyingly strong) jesters. (Deltarune) (Dimentio & Jevil)

-Both games feature very unconventional shops, which either won't accept you selling your junk to them (how are you gonna make profit out of that) or will just give you a tiny amount of money, in comparison to what the item you sell is actually worth.

-Both games feature a variety of different colored hearts, which are very relevant to the plot. (SOUL hearts and Pure hearts)

-Card Castle from Deltarune has a design style which almost exactly looks like Castle Bleck. All black, with white outlines.

-Both games are outstanding in presentation and humor. And very similar at their humor. Humor isn't something many games include, and especially not one this good. (applies to Undertale and especially Deltarune)

-Now for something really obvious: Both games include a nerdy anime-loving lizard. Both of which you date in-game. Both of which despise the continuation of their favorite anime. (Francis & Alphys)

-Both games include robots who love to perform / entertain with game shows etc. (The InterNed & Mettaton)


And this was just a list of the most obvious reasons. I think all of this cannot just be a simple coincidence. Toby Fox has never mentioned this game in any interview or online post ever, and it's probably for the better. He knows Nintendo, they'd likely just sue him upon finding out about these similarities. And yes, Toby Fox knows Nintendo very well. He's played a lot of Earthbound, made several Smash Brothers references in his games (Berdly from Deltarune looks almost exactly like Falco, and he references wavedashing in the game), and made some off-topic Tweets about Candy Kong etc.

What do you think of this? I'm almost entirely convinced he's played Super Paper Mario.