Shine Sprite
Forum Moderator
Wiki Bureaucrat
Former 'Shroom Staff
Back in 2018, there was a major hack that hit Nintendo, and various information obtained from it have filtered out over the years. Today's the biggest drop and
one of the biggest leak in video game history
as ton of stuff is getting released including protos, master roms for Nintendo's entire 8 bit library and the source code of several games. As you'd expect, that's a lot of
juicy
content. There's a lot of stuff now being circulated and all of this stuff is still being actively prodded and mined so you'll forgive the grabbag nature of this post!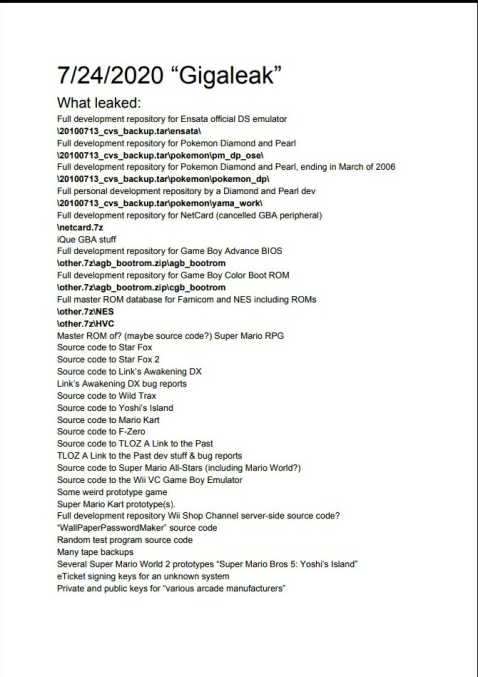 Among things that have been discovered include...
A lot of early Yoshi's Island stuff, including a mysterious prototype know as "Super Donkey"!
(The music was added by the uploader)
Rad animated map!
Yoshi's Scorched Napalm World
Never let a good idea go to waste
Moomin Bowser
Yoshi was apparently going to escort a random wizzard baby at one point. How odd!
Salaryman lungefish!
A very early Super Mario Kart build!


Also tons of early Super Mario World sprites!
Evolution of the Yoshi species over millenias of adaptation
Early Blargg!
Bowser cut off his legs for the final version of Super Mario World. (He was very dedicated to the part)
This twitter thread look at a lot of ressources, but if I have an highlight, it's Wiggler with a dunce cap!
Mario with a pilot cap!
Gritty Koopa redesigns!
What are your favourite findings? And got anything else of interest not yet in this post?