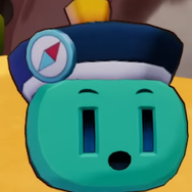 I'm Yoshi the Space Station Manager from the wiki.
After doing Superstar Saga and Partners in Time, it is now time to go to Bowser's Inside Story.

Chuboomba
Borp
Toothy
Drillbit Crab
Pendril
Treevil
Trashure
Scutlet
Sockop
Flifit
Sneed
Lakitu King
Chain Chawful
Fawfulcopter
Fawful Guy
Choomba
Coalbit
Nooz
Fawflant
Beehoss
Crawful
Glam Lakitu
Fawflopper
Mawful Mole
Jailgoon
Sniffle Thwomp
Magifoofa
Mechawful
Mechawful Head
Metal Mawful Mole
Naplock
Alarm Bob-omb
Dark Trashure
Dark Fawful Guy
Dark Mechawful
Dark Mechawful Head
Dark Mechawful.5
Dark Fawful Bomb
Goombule
Elite Goombule
Spike Blop
Bubble Blooper
Dried Blooper
Protobatter
Tenderling
Calorite
Napse
POW/DEF/SPEED Pep
Piranha Plorp
Pwallop
Air Cheep
Stonk
Airnapse
Air Cannon
Cheep Cheep
Urchin
Shroob
Oho Jee (Red)
Oho Jee (Blue)

Notes:
Scutlet is the enemy, not the boss.
The bottom 5 are exclusive to the Bowser Jr.'s Journey mode.
Even though Shroobs appeared in the main mode, they were bosses and those don't count. We are only looking at the enemies that appear in the Bowser Jr.'s Journey mode.