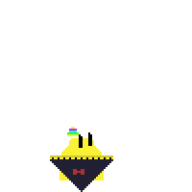 Bullet Bill
Wiki Patroller
Former 'Shroom Staff
If you remember https://www.marioboards.com/index.php?topic=39608.0 this subject then you will remember how we decided to cut down on our Super Smash Bros. content. But honestly: the extent to our coverage of the Super Smash Bros series is still too large. We still have pages on characters such as
Joker
who do not have any appearances that pertain to the Mario franchise, but still have a page due to appearing in Smash. Sure, the Mario franchise is quite major in the Smash franchise, but in Super Smash Bros. Ultimate the Mario franchise only has 11 fighters compared to eighty total after DLC. Very close to being only one eighth of the roster. While fighters are not the only representation of franchises in Smash, it is an example of how Smash does not focus on one or two series like other crossovers do: the Smash series focuses on video games as a whole. So, I will ask a question: will a regular Mariowiki reader go to the site for info about the Joker? No. How about info about his appearance in Smash? Still no. If the hypothetical reader would want to learn about the Joker, or his Smash appearance specifically, then they would go to either a Persona wiki, or the Smash wiki. Not the
Super Mario
Wiki. Of course, we do have similar to Smash coverage with other crossovers such as with
Itadaki Street DS
. However those crossovers are nearly one half Mario, so giving characters and stages pages makes sense as they pertain to a
largely Mario game
. No Smash game is largely Mario. Only partially Mario. Not even close to the likes to Mario & Sonic. And Wario Blast uses Wario as a major selling point, unlike with Smash where
so many different franchises crossing over is the selling point
. While the "bros." part of Super Smash Bros. is similar to Super Mario Bros. bros. is also a shortening of brothers. Finally, we even recently deleted G&W pages that don't pertain to the Mario franchise. (https://www.mariowiki.com/MarioWiki:Proposals/Archive_53#Delete_certain_Game_.26_Watch_game_articles)
Of course, character articles of characters that only are covered due to Smash appearances (and sometimes other unrelated appearances that do not pertain to Mario) are not the only Smash info that I fell should be deleted or trimmed.
*I also want any non-Mario item pages to be removed. So Freezie's Smash info will stay, but Banana Gun (which I did admittedly create) will be deleted.
*Pokémon will be deleted, and Assist Trophy will be trimmed to remove info of all non-Mario assist Trophies so it will only include info of Mario assist trophies. I mean, why would someone go to the Mario Wiki to learn about the fan-favorite Mario character Arcade Bunny? No one.
*Other lists with mixed pertaining info will also be trimmed to only contain Mario related info. So for example
Spirit (Super Smash Bros. Ultimate)
will only cover Mario spirits, not stuff like the Absolutely Safe Capsule's spirit. These pages will be adjusted to reflect the changes, although they will still contain opening paragraphs to explain how they work.
*Character pages and other non-Mario thing pages that have appearances in games that pertain to the Mario franchise will be kept,
although their Smash info will be removed
. So for example
Banjo
's page due to his appearances in Diddy Kong Racing N-Gang, etc., although the information about his SSBU appearance will be removed, as it does not pertain to the Mario franchise.
*Non-Mario stage pages will also be deleted, unless they fall into the rule above.
*The game pages will still stay, although they will be trimmed to only include info regarding the appearances of the Mario franchise, so it will only include the Mario fighters, cameos, stages, items, and any other pertaining info.
*The Smash series page will be trimmed in a similar fashion.
*Alph's page will be deleted. He is literally just a costume in Smash games.
*Any non-Mario bosses such as Tabuu will be deleted. Also, Off Waves will be deleted, because it should have been merged with Tabuu in the first place. Porky Statue, who is technically not a boss will also be deleted due to not pertaining to Mario.
*Any subspace emissary levels will be deleted, too. Even the ones where Mario character can play in, as they still are Smash levels, not Mario ones.
*Note that there may be other things that may be missing, but basically this will remove any Smash info that does not have anything to do with Mario, while keeping Mario info that does actually pertain to Mario.
Of course, Mariowiki:Coverage will be changed, to consider the Smash franchise as a "minor crossover", which is what it is, and thus, it should only receive partial coverage. While you may say that including so much Smash info is harmless, it is not, as it means that with every new game editors have to spend large amounts of time, and effort, making articles and update them to cover stuff that is not really Mario-reated, on the Super Mario Wiki? All of this Smash info wastes editors' time. In the enter Smash is not Mario. Is Spiral Mountain Mario? No, it is not, why should we cover it, if just it's Smash appearance. Of course, this is a large change, so please discuss and add feedback. Thanks.