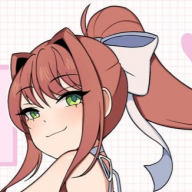 The Tycoon Tyrant
Forum Moderator
Core 'Shroom Staff
Awards Committee
Poll Committee
M
E
R
R
Y
M
A
F

I

A

Alternative Title: Merry *bleep*ing Mafia
(thanks Star)
​



What is Merry Mafia?
A pretty relaxed Mafia to celebrate the holiday season and the end of the year! Roles will revolve around holidays and winter in general, and phases will be 48 hours long with requested extensions to accommodate those who are busy!
While I do request there be some activity, this is not meant to be a very intensive game, especially with Killing Game going on and holidays coming up. This is just meant to be some classic Mafia fun going into the new year!

What gimmicks will be in play?
While nothing is set in stone, there will be no Locations to visit, and a money system is unlikely. However, do expect some form of Weather to be involved, as well as Receiving Gifts at certain points in the game.
Roles will mostly be standard Mafia fare, although some new roles and an Independent can be implimented if enough people join.

Rules


1. Votes will be cast like so: Vote: Roserade.
If you wish to Unvote, then make sure to Unvote. Voting No Lynch is an option in this game!
2. Any private messages sent outside of the game thread must also be sent to me.
3. No quoting your role card in the thread. Doing so will result in an instant modkill.
5. One you have died, only post in this thread. Do not post any information on who is Innocent or Mafia, regardless of whether it is correct.
6. Be respectful and have fun! This is an end-of-year game.


Sign-Ups
Because I don't want a massive game, I'm capping sign-ups off at 20 people, although I will also be accepting replacements (minimum of 12). If you're playing Killing Game, I don't recommend signing up unless you know you can easily balance both of them. I don't want any activity taken away from that game.

1. LED42
2. Fun With Despair (Junko Enoshima)
3. Stargazing (Riko Santarauchi)
4. Shadowshy (Merry Sithmas)
5. Luigi 64DD
6. Mariofan (Gundham Tanaka)
7. Gabby (Snowy Green)
8. Shy Guy on Wheels
9. Koops
10. MrConcreteDonkey (Noisemaster)
11. MsRetroGeek (Shuuichi Saihara)
12. Smg2Daisy (Nijino Yume)
13.
14.
15.
16.
17.
18.
19.
20.
Replacements
1. Fanta (santanoice)
2. The Pyro Guy
3.