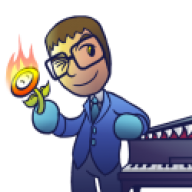 'Hoy, small fry!
Poll Committee
I was browsing the wiki and noticed that the articles for the retro DK games (Donkey Kong Country, Donkey Kong Country 2, Donkey Kong Country 3, DK Land, etc.) have pretty atrocious writing. Most of them are flowery, inconsistent with the tense, full of assumptions, not concise, and overall just confusing.
Nearly all the articles use the word "heroes" in place of "Kongs" at some point. This is a massive assumption and an opinion. Also, the articles are written in a very dramatic / colloquial way ("to make matters worse," "it should be pointed out," "in plain sight," "if they're clever enough," etc.). Furthermore, most of the articles use future tense, which is awkward when summarizing a level; summaries should generally be in the present tense.
Take these articles as examples (DKC3 articles are
particularly
bad):
Lightning Lookout
Poisonous Pipeline
As you can see, I've started editing them, but due to the sheer amount of poorly-written pages, I'll need some help. Additionally, I hope I can get some of these pages into the 'Shroom Spotlight in order to give them a bit more attention.