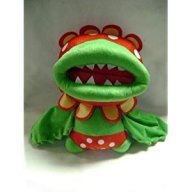 Why does Petey Piranha got to have haters?
I'm sick and tired of people saying Petey Piranha sucks! So I made this
topic so I can find other people who like Petey Piranha.
So, is there anyone that likes to use him in video games? Don't give me
that crap about his head always being in the way, or his slowness!
Because I respect Him!