Small medium Large
Toad Mario Bowser
Unlockable
Koopa Peach DK
Baby Mario Luigi Wario
Baby Peach Yoshi King Bob-omb
Baby Daisy Daisy Petey Pirhana
Luma Rosalina Lubba
Diddy Kong Birdo King Boo
Paratroopa Hammer Bro Wiggler
Baby Luigi Boomerang Bro Waluigi
Bowser Jr. Fire Bro Funky Kong
Prof. E. Gadd Cranky Kong Wart (maybe)
Lemmy Koopa Iggy koopa Morton J. Koopa
Dry Bones Metal Mario Dry Bowser
Special Characters
Baby Yoshi Ice bro Midbus
Fawful Cackletta Dark Bowser
Toad: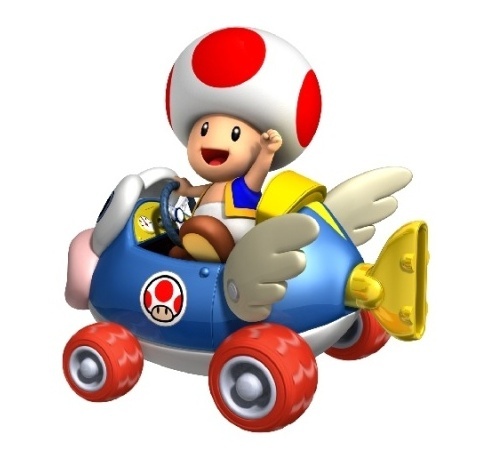 Mario:
Bowser:
Koopa:
Peach: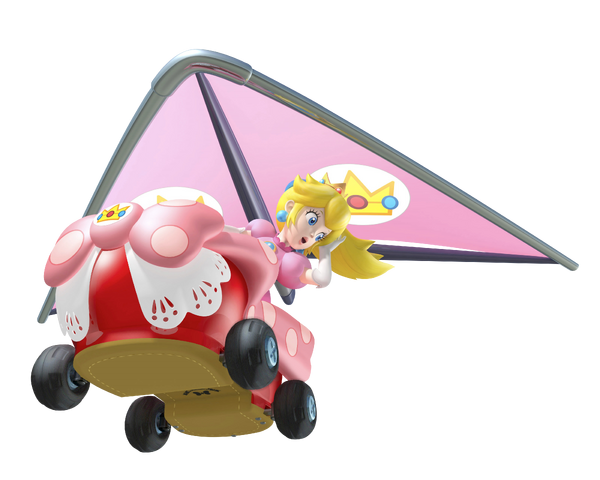 DK:
Baby Mario:
Luigi:
Wario:
Baby Peach:
Yoshi:
King Bob-omb:
pic needed
Special Characters I am not sure about how you would get them
Note: You will only be able to get the characters in the order: Left to right, then down to the far left. It is impossible to get characters any other way.
New Items:
Freezie
Bumpers
Banana Catapult
Bob-omb Catapult
Pit Falls
Giant blooper
Mystery
8
Fire Bob-omb
Mine bob-omb
Plasmashroom
Smoke bob-omb
Kamikaze Shell
Freezie: Freezes
Bumper: Lasts a long time and bounces away users
Banana Catapult: A longer ranged less accurate version of throwing
Bob-omb catapult: same as above
Pit falls: same a brawl
Giant Blooper: Covers more screen then blooper
Mystery: name says all
8: same a 7 but with a freezie
Fire Bob-omb: a bob-omb that leaves behind firey remains
Mine Bob-omb: Burrows in the ground. Almost invisible, only the string pokes out
Plasma Shroom: A mushroom that gives you less boost but makes invincible while boosting
Smoke Bob-omb: a bob-omb that leaves am area where any body who drives through it can't see a thing, smaller explosion though
Kamikaze Shell: a shell that bounces nine times, then explodes, or explodes hitting the player.
Modify message
I made this again here. It wasn't being moved by mods.