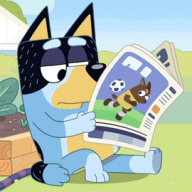 Star Spirit
Chat Administrator
Retired Wiki Staff
Meh, I might as well post a topic about this here, too. Basically, it's an RPG I'm developing in real life that has users in it. It's based around an apocalyptic setting, and is guaranteed to be a very hard game. I figured some of you forum-only dorks might want to sign up for it. If you'd like to sign up,
here
are the positions that are still available. (You don't have to have a Userpedia account to sign-up; you can just tell me here, and I'll sign you up.) I might make room for one of you in one of the more important slots depending on if I think I can get you to fit in the role right.
To be in the game, you must have sprites!
Screenshots of the game:
Opening cutscene
Game menu
Customizable options (menu)
Characters stats (menu)
Dialogue before the first battle with Shyguy27
Shyguy27 Battle (enemy select)
Shyguy27 Battle (enemy attack)
You can download a stripped-down demo of it
here
, but you'll need to install
this
in order to be able to play it.
UPDATE (10/30/09)
: The second demo -- which is a little over half of the prologue -- can be downloaded
here
. (Credit goes to Black Hole Sun for creating the maps and most of the dialogue.)
I'm open to comments, criticism, questions, and suggestions.