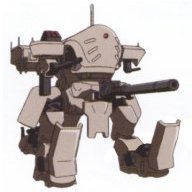 Middle Eastern Federation
Count Bleck said:

Jeff said:

OMimistasia said:

Gravity Antonion said:

Stooben Rooben said:

Now, R.O.B., on the other hand...

You mean Mr. Game & Watch. Mr. Game & Watch is awesome, though, so that balances it.

Also, no Dixie Kong. The Donkey Kong series has enough playable characters.

Mr. Game & Watch is awesome, but I think Dixie should be playable. She was playable in Mario Hoops 3 on 3 and the Mario Baseball stuff.

Per, plus DK only has 2 fighters, Mario and Pokémon have atleast 5 each. (In the entire smash bros. series)

Yeah, DK deserves more, he's a good series.

Zero777 said:

OMimistasia said:

I think Dixie should be in SSB4. She would be easy to put in story mode, just a Diddy companion, and it would be another female character added to roster. It would also be easy to think of alternate costumes and a moveset. Discuss....

I don't think Dixie Kong will be a good idea as playable, for starters she is not that notable. When chosing new characters for the next SSB you need to ask yourself two questions. 1. Are they notable enough? Dixie Kong is not notable enough, the only reason she appeared in the mario sports games is to fill up some spots but she was still obscure. 2. What moves can be made for them? Not that much moves nor a Final smash can be mad for her, but I do agree she has to appear in the game besides a trophy or sticker, probably an assist trophy.

Oh, yea, modify your poll question into "do you think Dixie Kong should be playable in SSB4?", because I can see how users can confuse the poll for something else.

1. She is notable enough, if you've played any Donkey Kong games.

2. What's with you and the word obscure?

3. I could easily think of a moveset for her. Her ponytail could be involved in both. Her FS could be a giant ponytail that acts like a pendulum that starts in the middle of the stage and goes back and forth.

4. Most people have common sense and will know that I mean playable, but for users like you, I'll change the question.

Anything else zero?
1.I haven't play THE DK series, so probably I'm wrong. 2.Another way to use the word obscure is "random" characters, because sometimes I come accross somebody who ask for comepletly stupid characters, which are
obscure
to the SSB series (I'm not talking about Dixie Kong). 3. I answered. 4. I say that I can see how other users can confuse the question for something else I never said
I
confused it with something else, and I suggested you should change it, I never said to change it.