The Fake Item Box used to be a series staple alongside the Green Shell and Banana as a 1st place item. However, it has been absent from Mario Kart 7 onward. I will explain why this item no longer appears in newer Mario Kart games, as well as proposing a way it could potentially return.
Part 1: Why The Fake Item Box Has Been Removed
If Nintendo removes something from Mario Kart, it's usually obsolete or overpowered. Is the Fake Item Box either one of these? Well, the Fake Item Box is not very good at being fake. Look at the picture below, and you'll know what I'm talking about.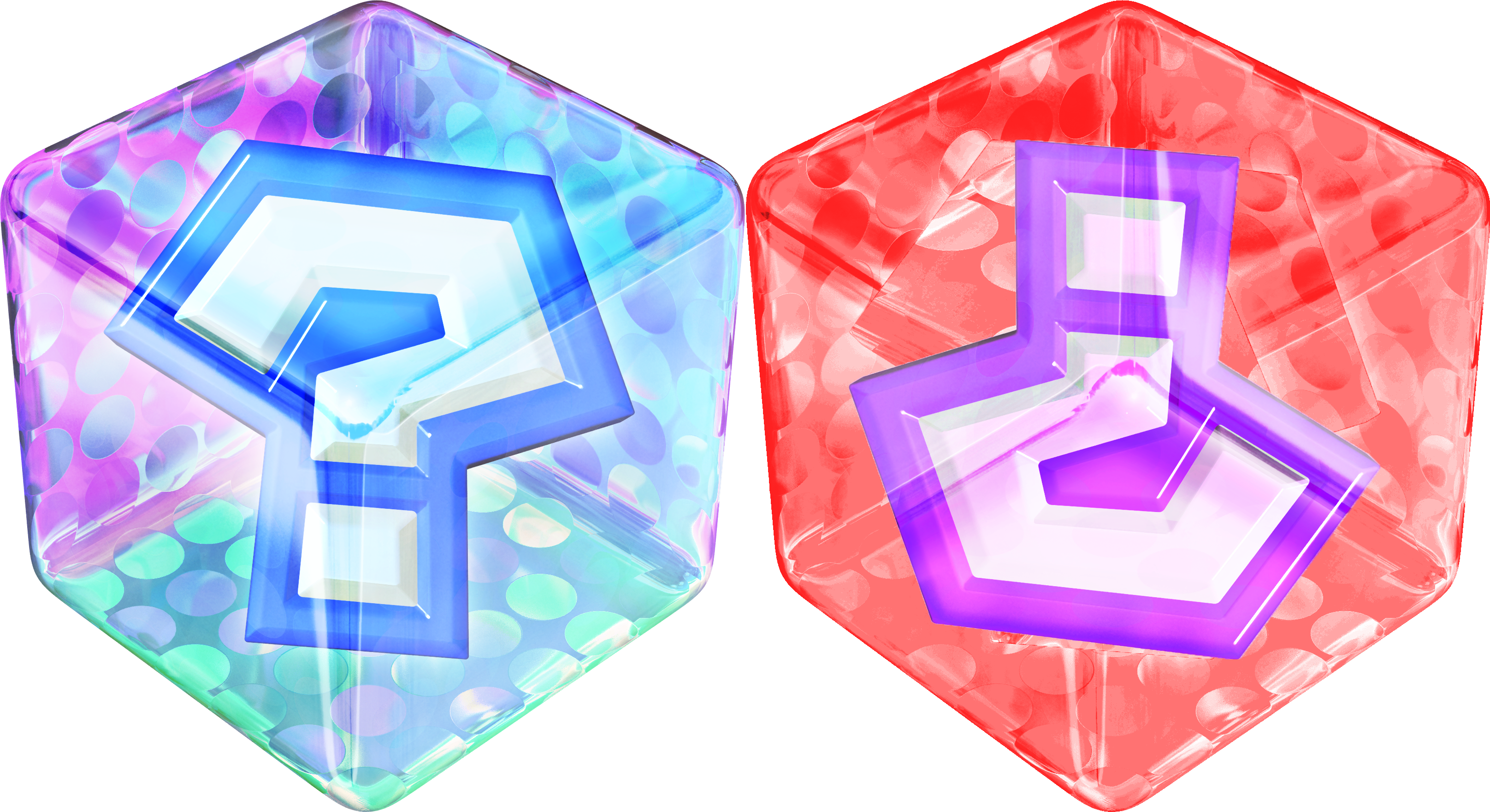 You see the problem here? It's clear that the red one is fake when you compare its design to a real Item Box. Mario Kart 64 and DS have more convincing designs for the Fake Item Box, but even this wouldn't work that much better, since Item Boxes are set in specific locations on the track, while the Fake Item Box is usually placed in a random location on the track. With a moderate amount of experience, the player can know where all of the Item Boxes are, and they can also spot which one is a fake. The player can put it as a trap on or behind an Item Box, but do you know what other item is a trap? The Banana.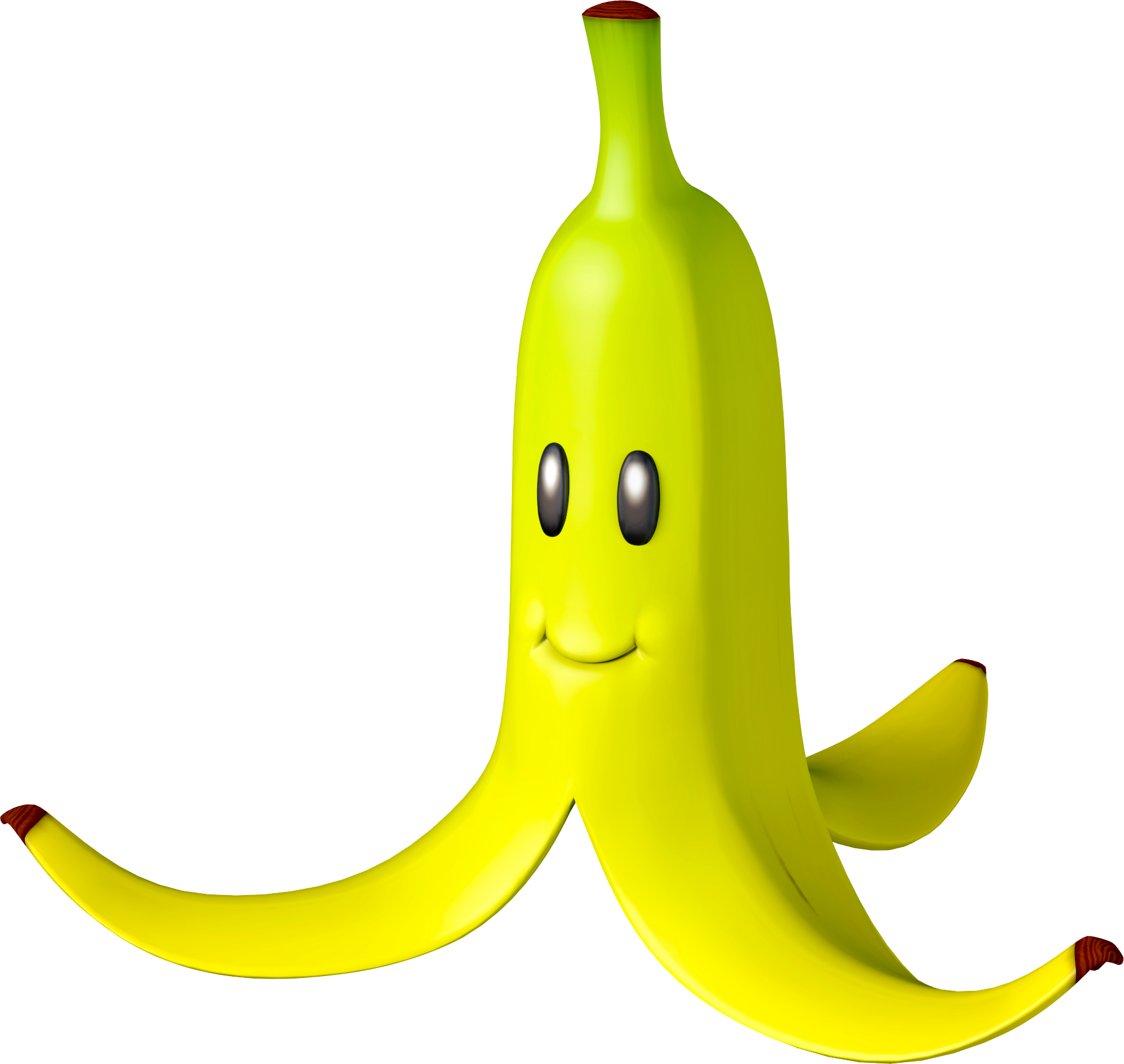 In fact, the Banana in newer games has similar stun time to the Fake Item Box, rendering the Fake Item Box obsolete. One point that is brought up about the Fake Item Box is that it leaves 1st place defenseless to balance the game. While it is true that it doesn't protect you from Red Shells, the Fake Item Box is able to defend 1st place in other ways. Fake Item Boxes have pretty big hitboxes, and they can block important narrow routes like shortcuts, and they can even be placed on the inside of a turn, forcing players to either run into one or take suboptimal racing lines, which would allow the racer in 1st to get further ahead. The only things that can destroy Fake Item Boxes are explosions and invincible players, though they aren't as easy to deal with as Bananas. Remember how I said it doesn't protect you from Red Shells. Well, that would be technically wrong if it were in Mario Kart 7 onwards. There's a useful exploit you can do with items that you drag behind you. If you put your dragged item against a wall, the Red Shell will collide with the wall and not destroy your dragged item. Therefore, you could do the exact same with a dragged Fake Item Box. You know what other item leaves 1st place defenseless? The Coin.
This item gives you two Coins with no way to defend or attack. While it's objectively worse than the Fake Item Box, it does a better job at leaving 1st place defenseless. This item was brought back after the Fake Item Box was removed, and while it isn't a reason why the Fake Item Box was removed, it is a reason why the Fake Item Box will stay removed in its current form.
Part 2: How The Fake Item Box Could Potentially Return
I've been talking about the flaws of the Fake Item Box in its current form, so I would like to give an idea of how it could return and succeed in its purpose of tricking players into thinking it's a real Item Box.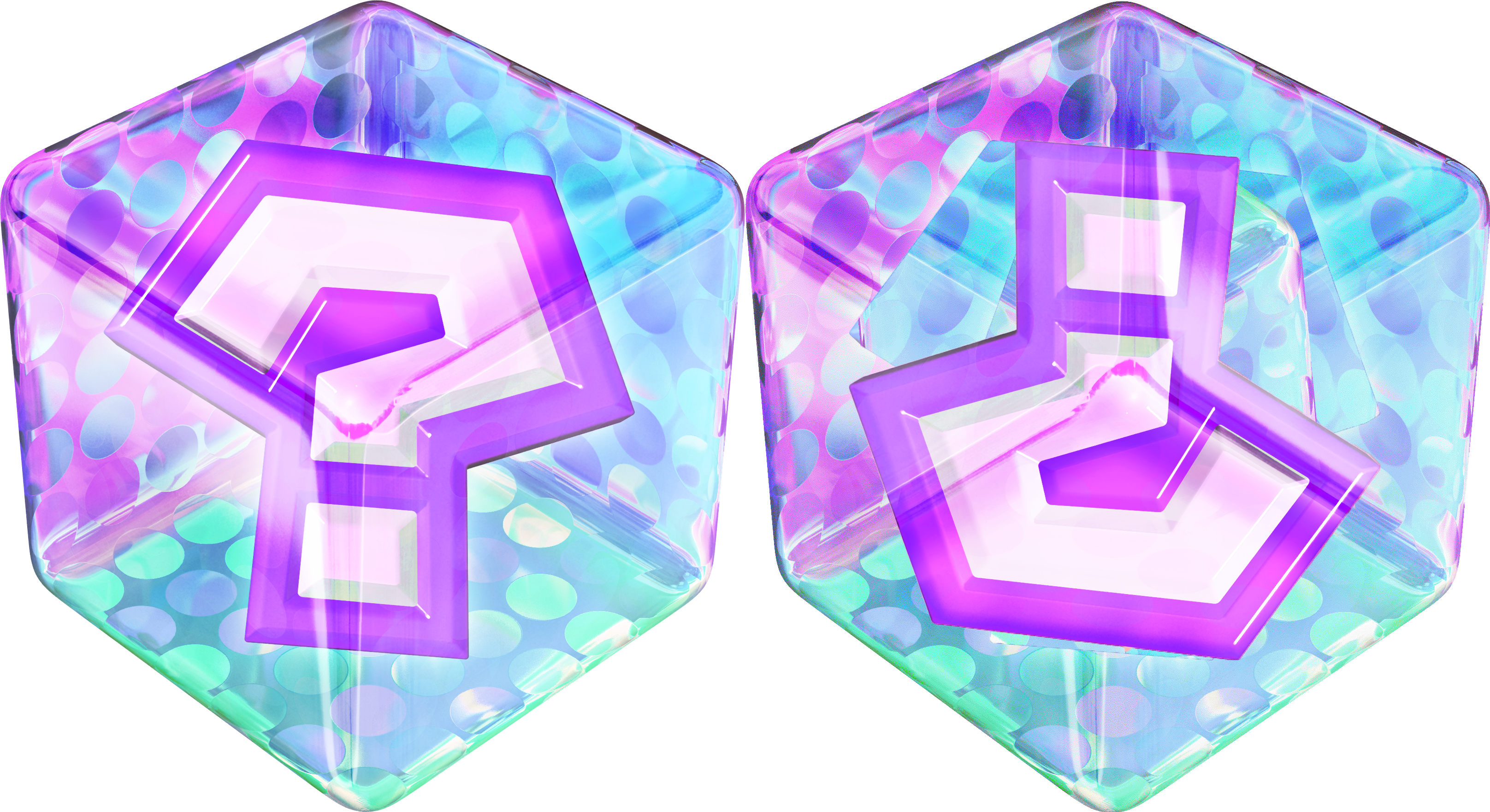 By default, the Fake Item Box will be a non-draggable item that can only be thrown forward. When thrown forward, an upside down question mark will travel to the nearest item set and turn one of the Item Boxes into a Fake Item Box. From a distance, the Fake Item Box will have a regular question mark with a purple outline, but upon approaching, the question mark will turn upside down. Upon being hit, the player will flip over and have to get back up to speed. Once a Fake Item Box is used, nobody else can get a Fake Item Box until the one that has merged with an Item Box is hit. This will make it a more unique trap from the Banana while still maintaining its purpose of tricking players.
Also, I will give players a few options in the Options menu of the next Mario Kart game. The first option is whether they want the Fake Item Box to be draggable or not to satisfy those who would like to use it like its current form, the second is whether it they want it to block items and float in mid-air or not, and the third is whether it should make players lose their items or not. This item customization will also apply to other items, and it will allow players to use their learning and muscle memory in different ways and get creative with how to avoid or use certain items.