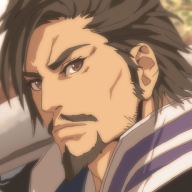 Mushroom Kingdom's most out-there sailor
Games journalism just recently discovered the "Mario worked as a plumber" tidbit and is now exploding. We even got a GameFAQs poll over it. What to make of it? Honestly, I don't buy it, or I think the story isn't as world-breaking as the reporting is making it out to be. Can anyone provide some better information of the nature of the translations?

ping 2257 or GBAToad oh wait we don't have a ping feature.