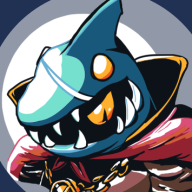 do you ever yearn for the soft touch of a pancake
Forum Moderator
Core 'Shroom Staff
Awards Committee
We've needed this for a while. This thread should be used instead of the
NINTENDO NEWS THREAD
for any Nintendo Direct news, hype and speculation.
Links
AMERICAS - http://www.nintendo.com/nintendo-direct
EUROPE - http://www.nintendo.co.uk/Misc-/Nintendo-Direct/Latest-Nintendo-Direct/Nintendo-Direct-698557.html
AUSTRALIA - http://www.nintendo.com.au/nintendodirect
JAPAN - http://www.nintendo.co.jp/nintendo_direct
Latest Nintendo Direct
List of Past Nintendo Directs
http://en.wikipedia.org/wiki/List_of_Nintendo_Direct_presentations
Rest In Peace, Satoru Iwata
​
So it's been two months since the last Direct and usually that means we're due for a new one.
It'll be Nintendo's first Direct of 2015 so there's bound to be some great things shown. What do you think we'll see this year? Mario platformers
excluded
, of course.