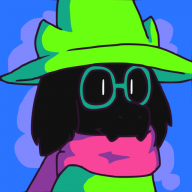 Fluffy boi(or possibly gurl?)
Here is something I am stumped on: is Bandit's mask really a mask or is that his face? This caused me to make poor edits to this enemy's Wiki page.
Here is the info that suggests they wear masks:
Their japanese name is likely named after Jason Vorhees who wears a mask.
They appear to be Shy Guys which are masked enemies.
They do not always make facial expressions.
It appears that they have a mask strap around their heads.

Now here's the info that suggests they don't wear masks:
They usually make facial expressions.
In the Paper Mario series, they make facial expressions while normal shy guys often don't.
Goombella's tattle says something along the lines of "Plus, the look on a Bandit's *FACE* when they fail to get an item is priceless!"

So what do you all think? Do they wear masks or not?